Devoted to Surfing at Scarborough Beach Perth
Surf Scarborough Beach

Kite-surfing Scarborough / Brighton Beach

Windsurfing Scarborough Beach

Directory of Perth surf shops coming.

Send your surfing, kite-surfing video clips and windsurfing photos
I had such a great surf in front of the
Scarboro Surf Lifesaving Club
lifeguard tower (my favourite surf spot, where the
Perth Surf Cam
is) today, that I had to come back and take some surfing pictures of surfers at this great Australian beach break.
Surfboards less than 2 metres are permitted on Sunset Coast Surf Beaches of Perth Bus 381

Tai Grummels 5yo bodyboarding at Scarborough Beach, Perth. Now living at Aitutaki Cook Islands

Kitesurfing at Perth's best beach



Kitesurfing Scarborough Beach with City Beach and Fremantle background.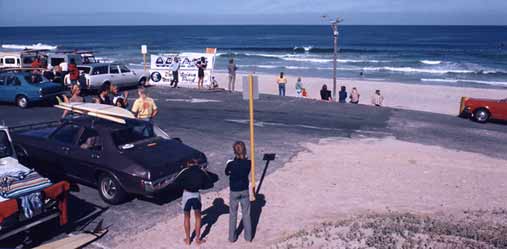 Surf in the 1960's ? Trigg Point ?

Bodyboarding Perth
You can post surfing photos in the water sports section of the Surfing Perth Forum. Your surfing pictures taken showing something of Scarborough Perth will be eligable for cash prizes and publication in the Scarborough Wall Calendar.

or 30c per click, your choice of sponsorship of the Scarborough Beach, Perth, Surf page. Exposure for your Perth surfing business
Surfing video Scarborough
POB 334 Scarborough, Western Australia, 6922
A current Scarborough Surf page sponsor is "4 Web Marketing" Replace it with your Perth surf shop banner ad.